systainer® is the perfect solution for all your transportation and storage needs regardless of your industry.
Take a look at our online systainer® portfolio and learn how to find the right industrial case to meet your needs
How will your business become more successful with the systainer® packaging?
How will your business become more successful with the systainer® packaging?
More than 30 million systainer® have been sold worldwide.
With millions already using the systainer® they are likely to want to have your product in the same linkable and compatible case system. This means more customers for you.

Largest portfolio on the market with 55 different variations and endless combination possibilities.
We will find the right variation to match your needs regardless of what product is being stored within – whether that be small parts or larger equipment. There are also other accessories offered for further unmatched storage, mobility, and functionality.

Offers unique customization and individualized branding systainer offers a variety of customized inlays from standard sizes to those specifically designed for your individual product, along with seamless branding that will showcase your corporate design through custom colors and labelling.

Provides full service from finding the solution to packaging and delivering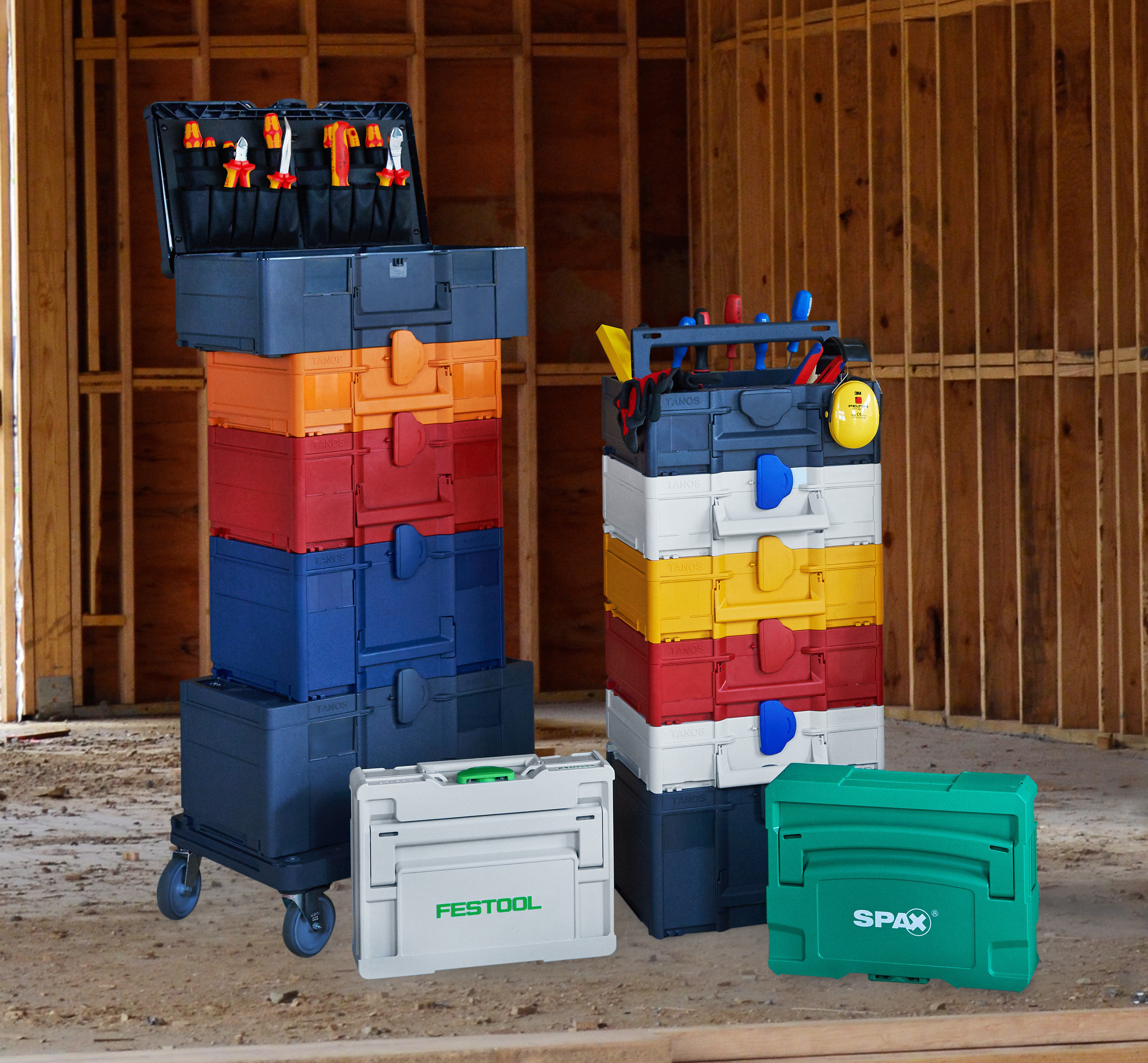 Your time is valuable and we are here to help by providing a full service one-stop solution for all your storage and transport needs. You can focus on selling – we will find the right custom case for you, package it, and deliver it directly to you or your customer.
Experts in the field-with years of experience originating back to 1993 -
Custom cases are our core business. We know exactly how to take your unique product, recognize individual needs, and make the solution. Many companies from different industries trust us and our experience. Let us help you too.
3 Steps to designing your individual systainer® case system
Best of all you can build your unique systainer® tailored to meet your needs in three main steps:
choosing the right packaging, inlays, and branding.
Need info or a quote ASAP?
Call Richard Schmidt, our Manufacturing Business Development Manager, at (704) 713-6890 or email Richard.Schmidt@systainersystems.com for immediate assistance.