Who is Systainer Systems?
Systainer Systems North America, LLC was founded in 2022 as a joint venture between Bott and Tanos, bringing decades of industry experience in organization, storage, and van shelving together with the bott Smartvan and Tanos systainer® brands.
Since 1993, systainer® has revolutionized the industry by providing industrial and private customers with mobile, linkable systems customized for their work needs - keeping the tools and products they need always at their fingertips.
Now Systainer3, the third and newest generation of systainer® storage systems, fully integrates into bott Smartvan vehicle racking, creating a fully mobile ecosystem, whether the systainer® is being carried in a workshop, mounted into van shelving, or rolled onto a job site on a Sys-Cart.
Why do we do what we do?
We want to empower tradespeople to craft a better future.

Our product lines enable that by streamlining their work, enhancing their productivity, and giving them more time at the end of the day to build more and perfect their crafts.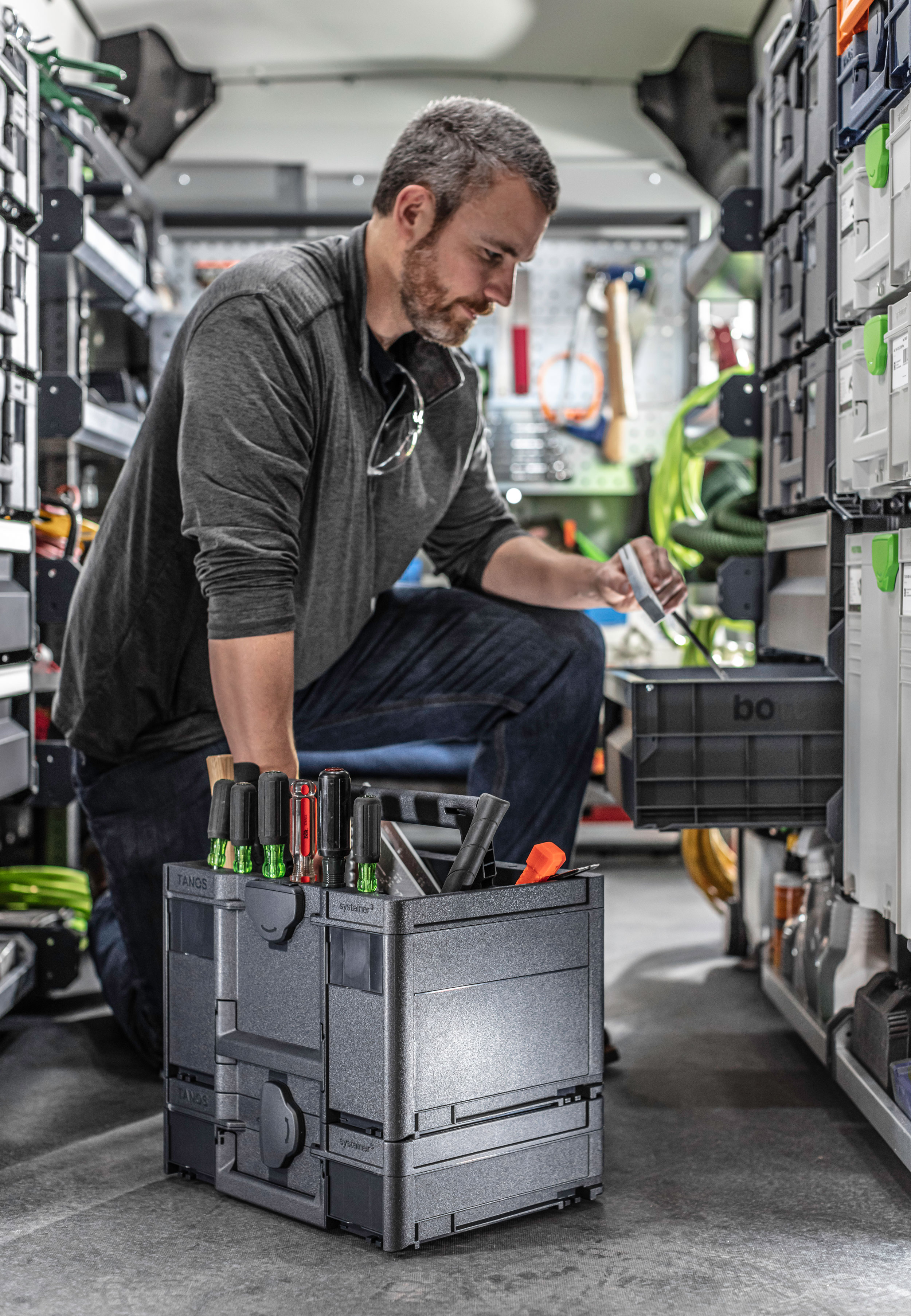 Core Values
We want to bring valuable solutions to our customers. This requires us to really listen to our customers' questions and fully understand their wants and needs as an individual and for their profession.
Our team is dedicated to working together with respect, trust, and determination. We hold ourselves and each other accountable, and we support each to create positive outcomes.
We believe the best and only way to work together and with our customers and clients is with complete authenticity.
We measure our success not just by money in the bank, but by achieving a fulfilling work experience through helping our customers recapture valuable time and engaging in our communities.