Van shelving as versatile and reliable as you need to be
Van shelving as versatile and reliable as you need to be
When working on the go, you have to be prepared for anything. bott Smartvan is the award winning, professional van storage system; keeping your tools safe, organized and accessible – ensuring you arrive at every job as prepared as the last.
Whether it be small components or bulky power tools, the modular bott Smartvan system comprises a wide range of accessories that can be combined and customized to create the ideal mobile storage solution for the tools of your trade. Lightweight and efficient; with bott Smartvan you'll save time, cargo space, and fuel costs.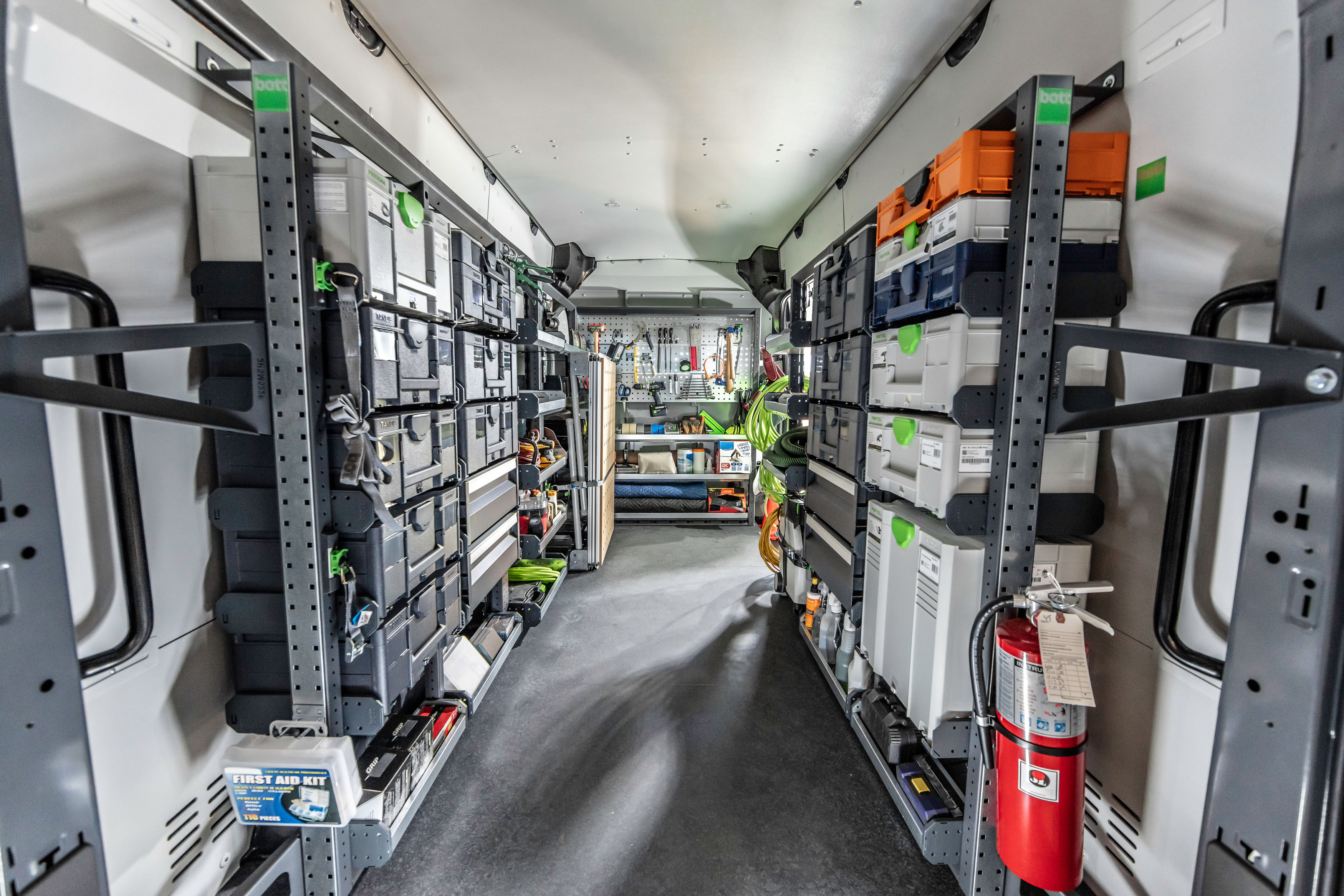 bott Smartvan shelving:
benefits at a glance
bott Smartvan shelving systems are designed for seamless compatibility with the standard fixing points in the make and model of your work van; no complex measuring, no wasted space – simply affix the brackets to the frame and bolt them for a perfect fit. Also making it the ideal shelving solution for electric vans.
Intuitive features and an extensive range of accessories aid you with getting organized and staying organized. With bott Smartvan, all tools and supplies are stored visibly, securely, and accessibly.
A modular van shelving system that can adjust and evolve with your business, bott Smartvan can be rearranged and expanded to meet the demands of the moment - temporarily remove components to create more cargo space, add on new accessories, or adjust the setup to better suit your workflow.
Make every inch count, with bott Smartvan. Vehicle-specific designs, integrated lashing rails, and innovative storage features all combine to maximize space in your vehicle.
The sleek steel frames of bott Smartvan shelving aren't just eye-catching; they're also lighter than plywood and have an excellent loading capacity to boot.
Van shelving built just for your make and model
Forget about laborious measuring – bott Smartvan takes the guesswork out of ordering van shelving. Our frames are designed specifically for the make and model of your work van, so you can always expect a perfect fit that maximizes space.
bott Smartvan storage solutions are compatible with
Start planning your tailored van shelving system
Start planning your tailored van shelving system
Explore the wide range of possibilities for bott Smartvan shelving in your work van. Simply choose the make and model of your vehicle, and our digital configurator will walk you through your options for a customizable shelving solution.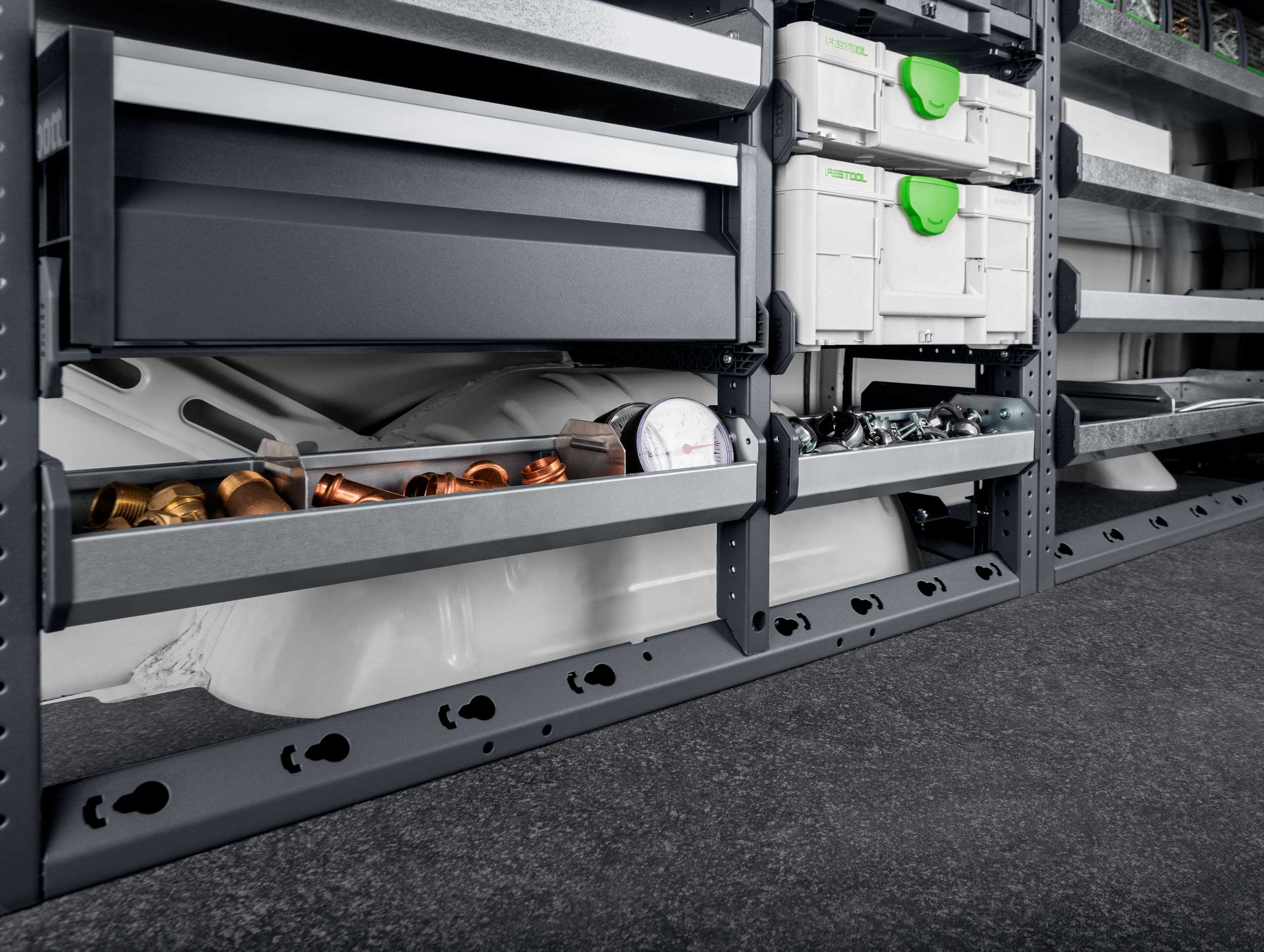 Get in touch
Any questions? Need more information or advice about choosing the optimal van shelving solution for your needs? Call us at 1 (765) 535 7540 or complete the contact form below, and a sales specialist will be happy to assist you.