Design your own solution to your van shelving needs - at a price you can afford
Van shelving designed to save you time and money
Van shelving designed to save you time and money
As an electrician, you don't want to waste time worrying about the security and organization of your tools when you're on the move – you need to your focus to be squarely on your work.
This page will enable you to design your own unique solution to your storage and transportation challenges – and to figure out monthly payment options and smart accessories so you can sort all your van needs in one place and at a price you can afford.
Easy to install and with a no-drill design to protect your van, bott Smartvan will save you time and money with its wide range of durable, customizable shelving storage systems ideal for your work as an electrician – including features such as trough shelves, frame end panels for perfo-mounted accessories, power tool case holders and much more.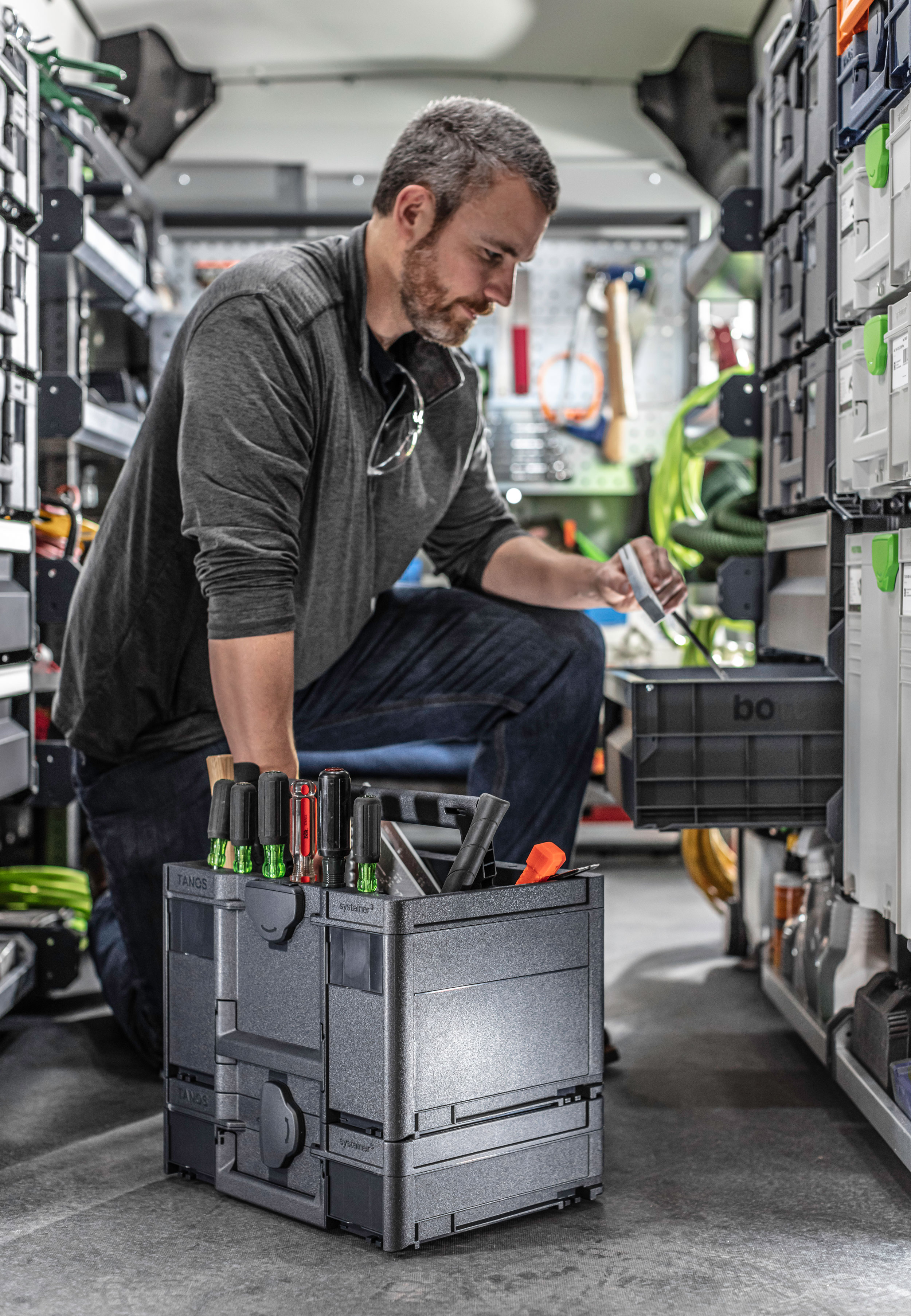 Solutions built around your workflow and needs
Solutions built around your workflow and needs
Our work van shelving systems offer ideal solutions specific to electricians such as you. bott Smartvan is designed to help you save time and money by allowing you to perfectly organize your cables, wires and measuring instruments, and secure your many small parts such as pliers, screwdrivers and connectors so you can locate them at a glance.
There are no one-size-fits-all solution here: Tell us what you need and we'll get it for you. From underfloor modules to van shelving to customized storage boxes with multiple inlays, bott Smartvan can help you organize your van so you can find the small tools you need at a glance – saving you both time and money by optimizing your workflow.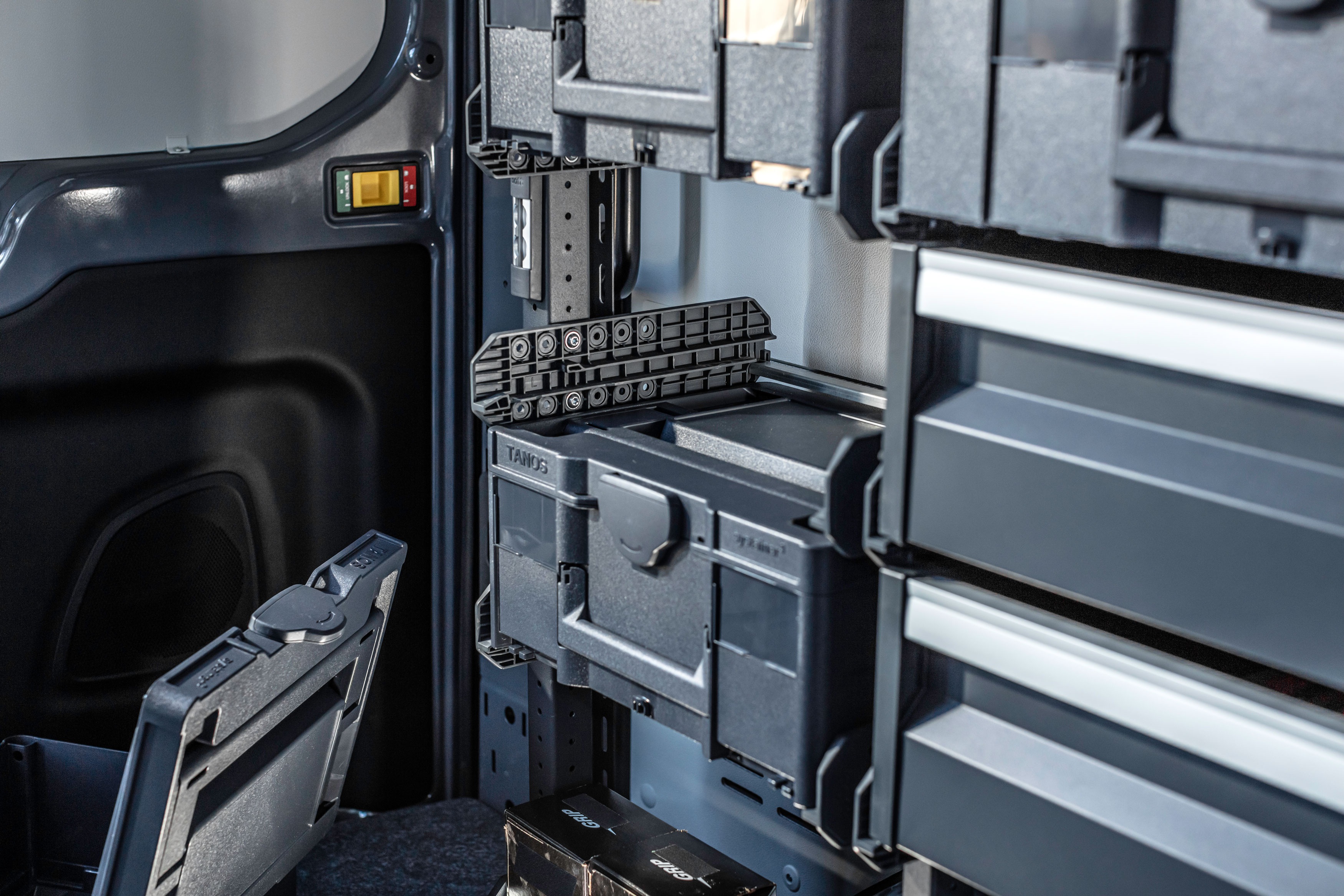 Putt bott Smartvan to work for you
Save money
Avoid lost or damaged parts, and cut your fuel bills thanks to our lightweight steel shelving.
No-drill installation
bott Smartvan shelving systems attach to the existing manufacturer fixing points, sparing your van from more holes.
Maximize space
No need to take complicated measurements. Our van shelves are built precisely for the dimensions of your van, so they will fit like a glove and waste no space.
Customized for you
Rearrange and expand your van shelves system to adapt to your workflow. bott Smartvan is completely modular, and accessories can be added on at any time.
Van shelving solutions that fit your work
Van shelving solutions that fit your work
Electricians around the world trust bott Smartvan to securely store and organize the tools of their trade. Browse the gallery below to see how tradesmen of different professions have customized their vans with modular van shelving from bott Smartvan.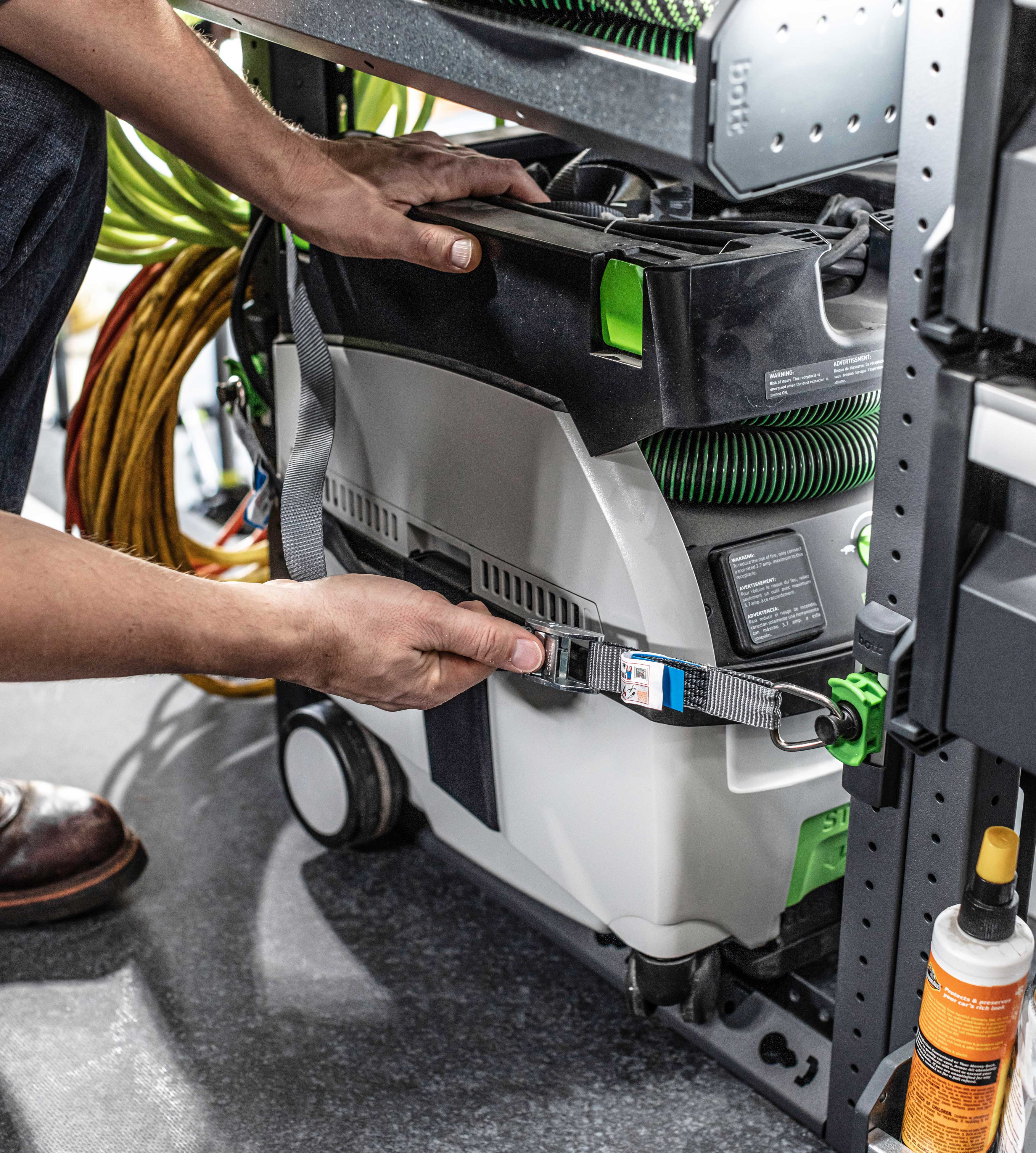 Systainer³ storage to get the most out of your van - and your workday
Systainer³ storage to get the most out of your van - and your workday
We're here to help you make the most of your van, with acclaimed Systainer³ solutions designed to save you time and money while you're on the move…
Because in terms of your tool storage, Systainer³ is much more than a toolbox: Built to boost workflow and efficiency, Systainer³'s 100% mobile systems are sturdy, linkable and yet stylish.
From small parts cases for nuts, bolts and screws to larger tool and machine cases, the Systainer³ system keeps your kit organized and tools close to hand.
And, of course, they are also compatible with our new bott Smartvan modules for a comprehensive transport system that boosts your organization and saves you time and headaches.