Designed specifically for the Sprinter, our modular van shelving systems maximize space and require no drilling to install.
bott Smartvan and Mercedes Sprinter
bott Smartvan and Mercedes Sprinter
Get the most out of your Sprinter's load carrying capabilities with a sophisticated van shelving system built specifically for your Mercedes Sprinter.
Our van shelving solutions suit both the standard 140" wheelbase and the long 170" wheelbase cargo vans - as well as both roof heights – and the lightweight steel construction provides ultimate durability.
With bott Smartvan, you can mix and match a wide array of shelving and storage accessories with confidence – creating the ultimate Sprinter van shelves for your needs, in precisely the right dimensions for your van and designed to fit the way you like to work.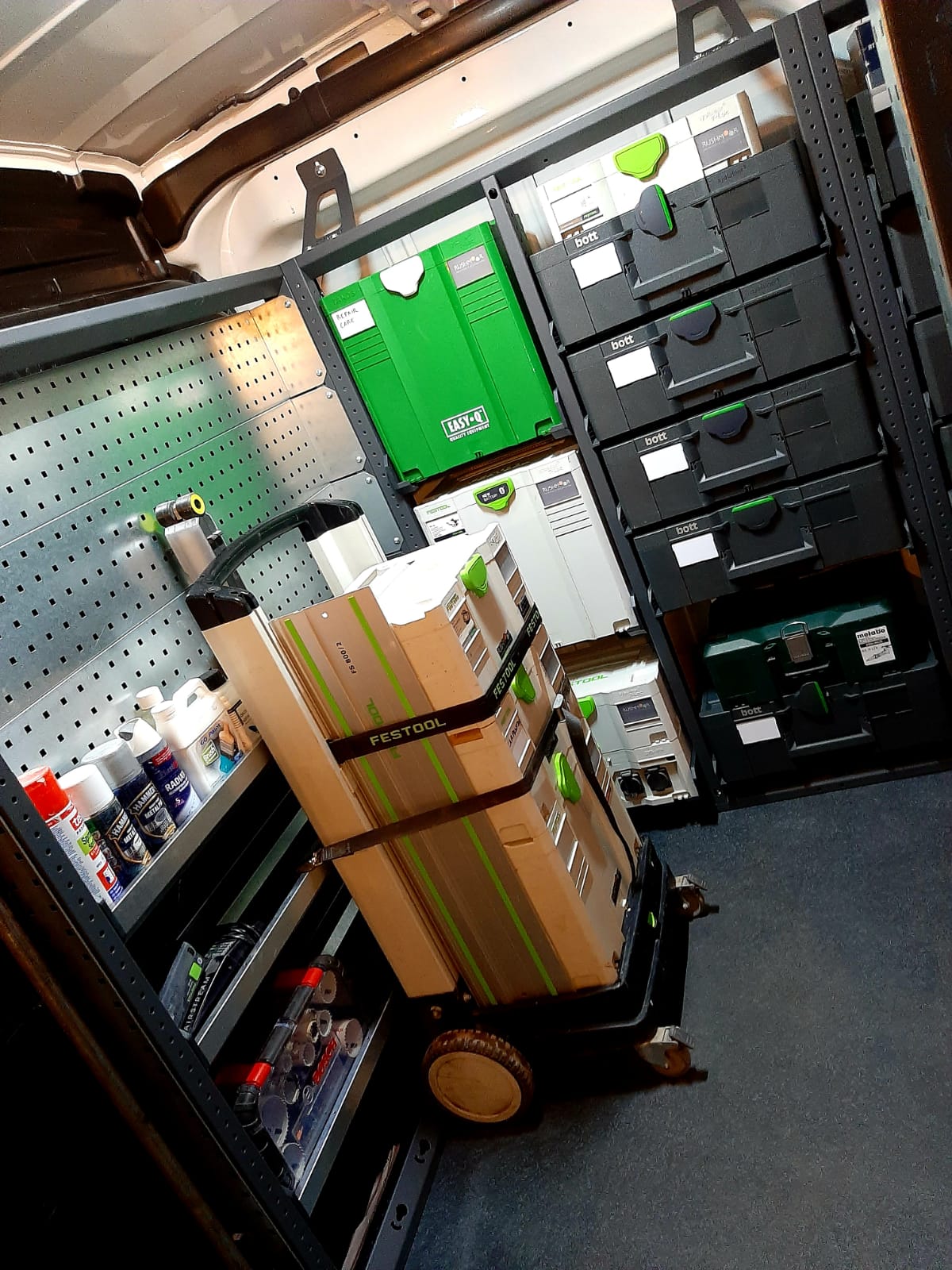 Get more out of your Mercedes Sprinter
Get more out of your Mercedes Sprinter
Save money – Avoid lost or damaged parts, and cut your fuel bills thanks to our lightweight steel shelving.
No-drill installation – bott Smartvan shelving systems attach to the existing manufacturer fixing points, sparing your Sprinter from more holes.
Maximize space – No need to take complicated measurements. Our Sprinter van shelves are built precisely for the dimensions of your van, so they will fit like a glove and waste no space.
Customized for you – Rearrange and expand your Sprinter van shelves system to adapt to your workflow. bott Smartvan is completely modular, and accessories can be added on at any time.
Lightweight yet sturdy – Steel van shelving is lighter than plywood, helping you securely carry more while maintaining optimal fuel economy.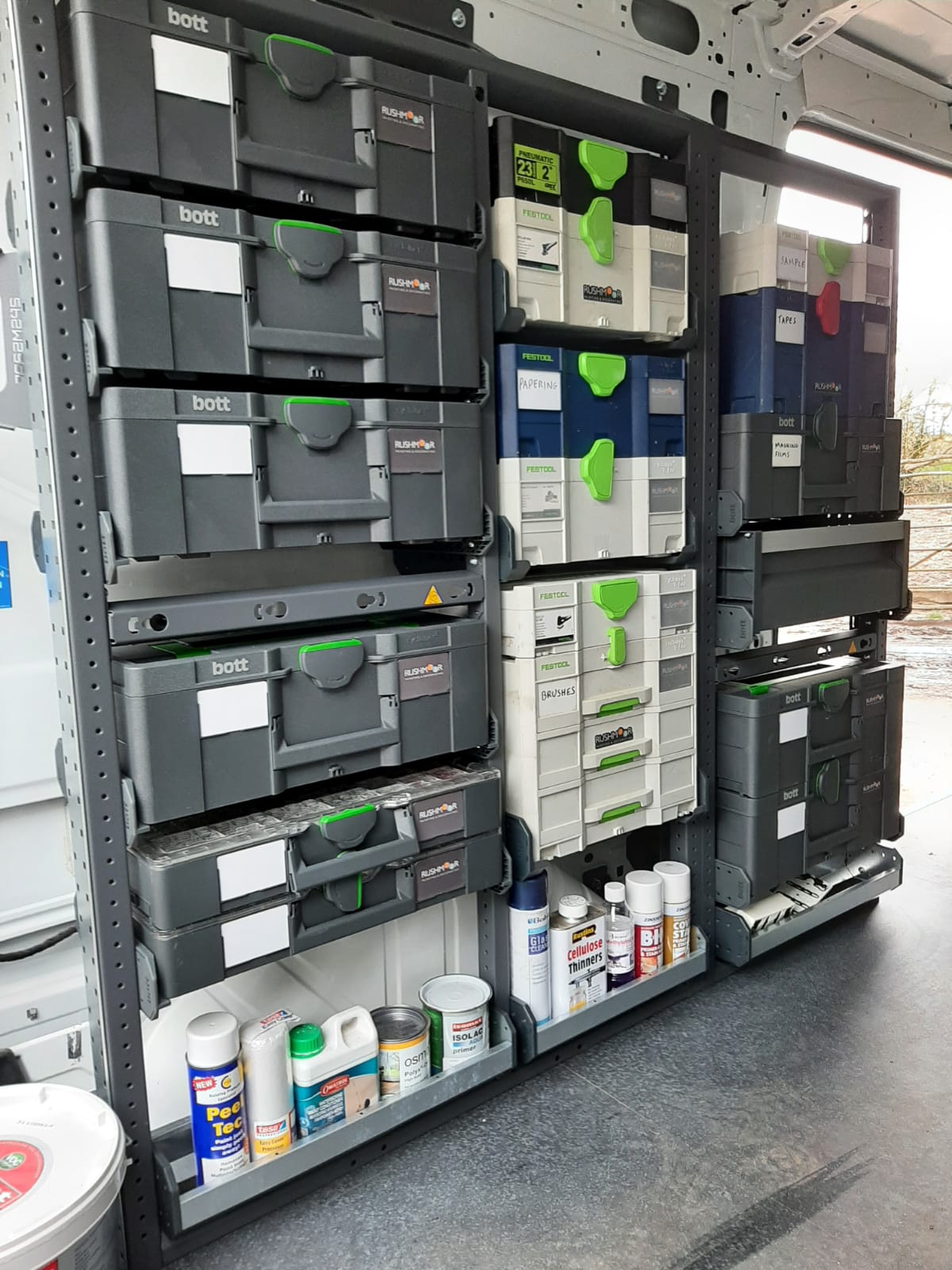 Van shelving ideas for Mercedes Sprinter
Mercedes Sprinter drivers around the world trust bott Smartvan to securely store and organize the tools of their trade. Browse the gallery below to see how tradesmen of different professions have customized their Sprinters with modular van shelving from bott Smartvan.
bott Smartvan and Systainer³: Get more out of your Mercedes Sprinter
We're here to help you make the most of your Sprinter, with solutions designed to save you time and money while you're on the move.
In terms of your tool storage, Systainer³ is much more than a toolbox: Built to boost workflow and efficiency, Systainer³'s 100% mobile systems are sturdy, linkable and yet stylish…
From small parts cases for nuts, bolts and screws to larger tool and machine cases, the Systainer³ system keeps your kit organized and tools close to hand.
They are also compatible with our new bott Smartvan modules for a comprehensive transport system that boosts your organization and saves you time and headaches.