Our modular Chevy Express van organizer is designed specifically for your vehicle to allow for an efficient storage and transport solution.
bott Smartvan specifically designed for Chevrolet Express
bott Smartvan specifically designed for Chevrolet Express
Enjoy the Chevy Express van organizer that will make your work much more effective through clever storage, that will not only store your products but maximize your workspace, help you save money, and allow for the ultimate mobile workstation.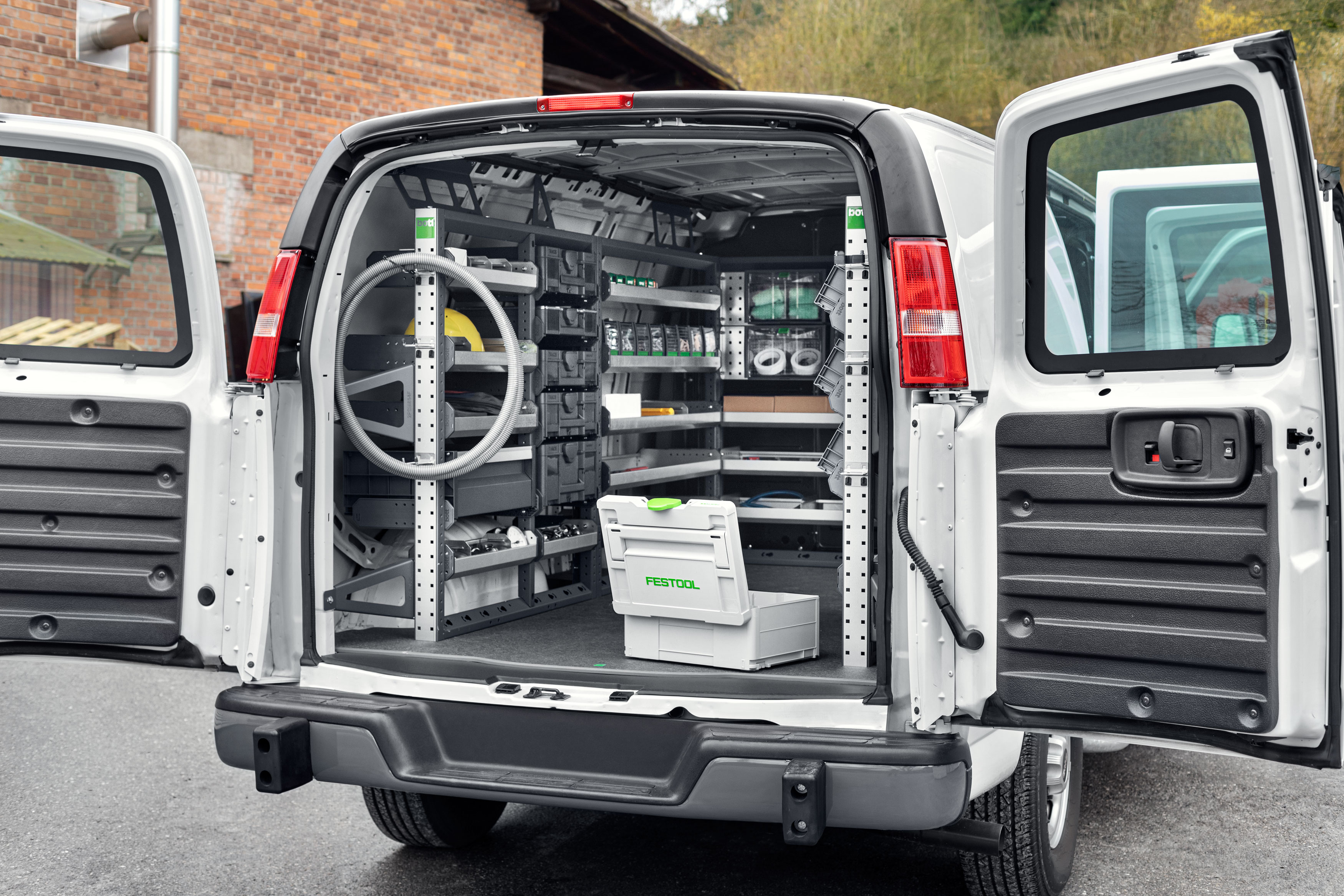 Chevy Express van shelving solution for your transport needs
Chevy Express van shelving solution for your transport needs
Having your equipment with you wherever you go is very important as a tradesperson. With bott Smartvan you have a customizable solution that will integrate into your specific vehicle. With this Chevy Express van organizer, you are guaranteed to have your equipment securely organized which makes accessing your tools incredibly easy. The efficiencies gained will ensure that you are saving both time and money.
bott Smartvan is a van shelving system that ensures sufficient storage of your tools no matter the shape or size. Enjoy maximized storage space that is specifically tailored for your Chevrolet Express.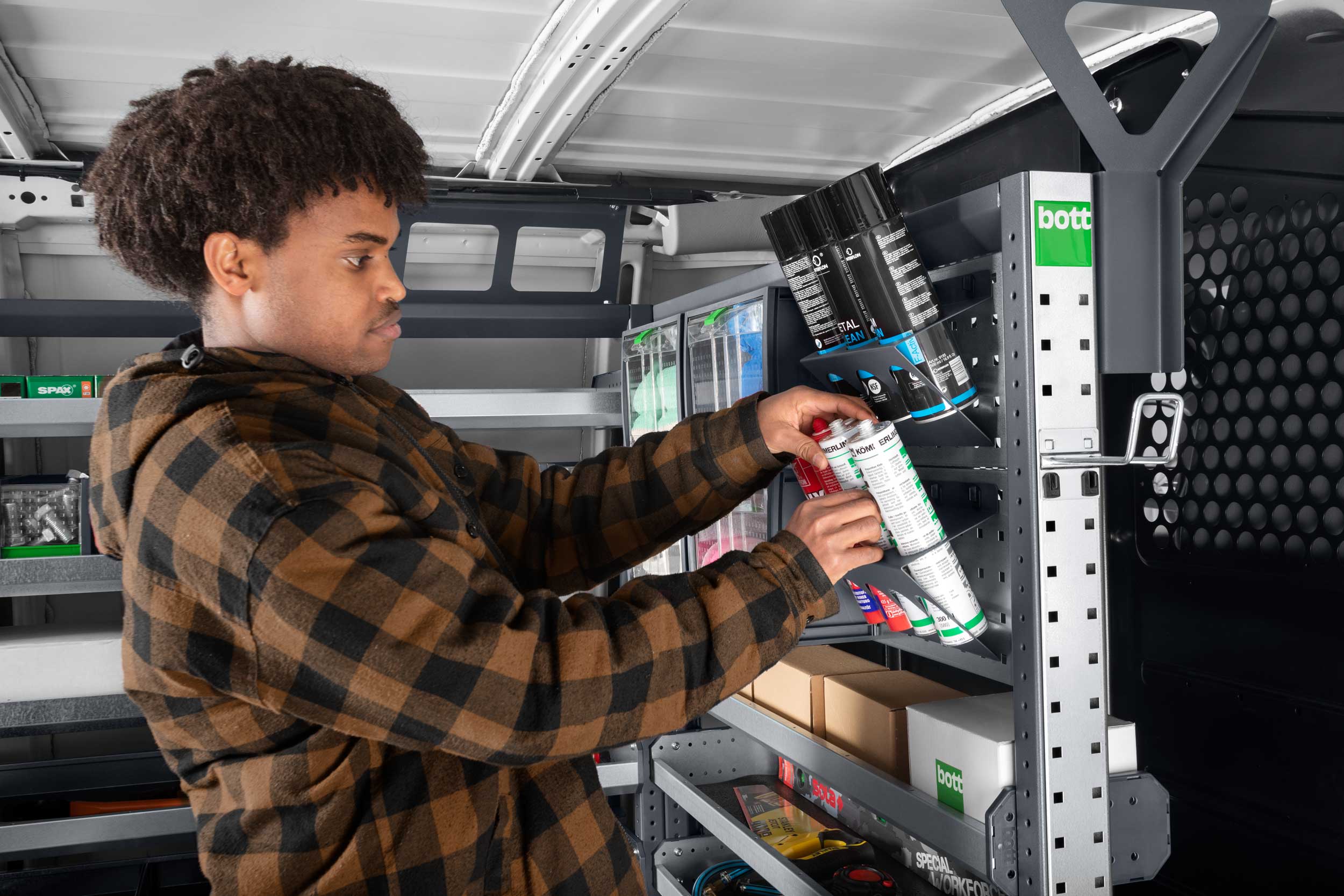 Advantages of bott Smartvan
No need to worry about replacing lost or damaged goods as everything is securely stored and organized. The lightweight steel is also great for fuel and EV battery efficiency.
No drilling required. Designed for seamless compatibility with your exact model.
Innovative storage design specifically tailored to make sure every inch of space is properly utilized without sacrificing precious space in the center aisle.
Wide range of accessories allows for all tools to be easily accessible, secure, and visible with all products at your fingertips.
This modular van shelving system can be easily rearranged, and accessories readjusted at any time to properly suit your business and work flow.
Lightweight yet sturdy enough to properly secure your items. Crash tested to European standard ECE-R17.
The ideal storage solution – bott Smartvan and Systainer³ unite
Systainer³, the stackable and linkable storage system merges with bott Smartvan to provide the ideal van shelving system that can be easily integrated into your vehicle. This innovative solution allows you to properly store your equipment while allowing for efficient and convenient transportation.